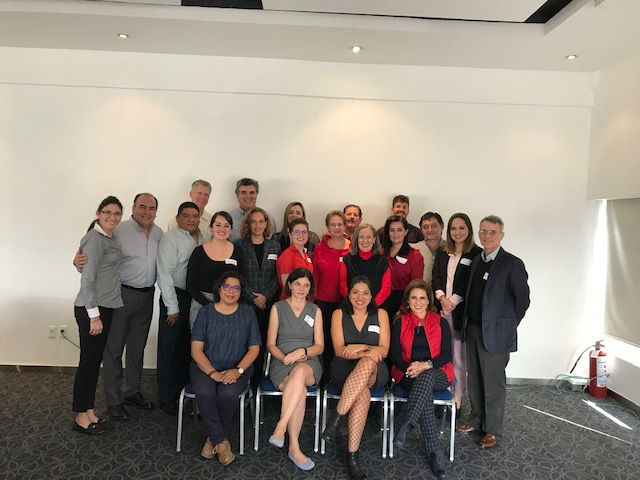 07 Dic

Members' Annual Reunion

Dec. 7, 2018 | Mexico City –
Community Foundations meet in Mexico City to talk about the development and future of Comunalia
Members of Comunalia met this past Thursday, 6th of December, to talk about the development of community foundations in Mexico, how they are doing, and what is next for the non-profit organization.
Gathered in Mexico City, all 14 members of the network were present to take part in the workshops and conferences organized by Comunalia, the first being a worship given by the consultancy in social investigation Health and Demographic Investigation (INSAD, for its acronym in Spanish).
The workshop, titled "Common objectives and indicators to asses our contribution to base development in Mexico", focused on the current situation of 11 community foundations, encompassing the period from October 2017 to January 2018.
After the workshop, members attended a conference given by the Inter-American Foundation (IAF), where the Foundation talked about their relationship with Comunalia, and the work they have done in Mexico throughout the years.
The end of the workshop gave way to the General Assembly, where Comunalia presented their annual results to its members. During the reunion, members talked about Comunalia's mission statement, and what is next for the organization.