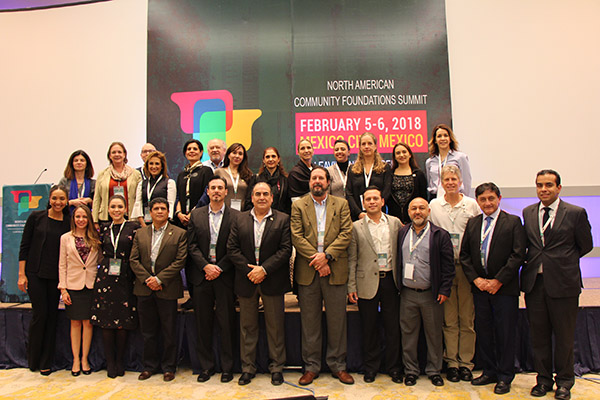 07 Feb

Leaving no one behind

Feb. 7, 2018 | Mexico City – 
Community foundations from the United States, Canada and Mexico organized the first North American Community Foundations Summit in Mexico City.
More than 100 community foundations and civil society organization met at the First North American Community Foundations Summit (NACF) during the 5th and 6th of February.
Organized by Comunalia, Community Foundations of Canada, and Council on Foundation, the Summit worked from the statement "Leaving no one behind", focusing on the common challenges community foundations face, and how they can meet the Sustainable Development Goals working from a local level.
During the Summit, Council on Foundations presented a report that explains how community foundations can identify what Sustainable Development Goals apply to them, and what steps they can take to meet those goals.
One of the final results of the encounter was a signed document by the attendees, where they compromise to work for the Sustainable Development Goals, creating bridges between communities, and collaborating to create a better quality of life to their communities.